Is It Possible to Include Upgrades Into My Mortgage When Buying a Home?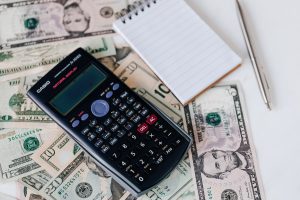 We all know how highly competitive this Real Estate market has become, especially after the COVID-19  Pandemic began. Buyers in our area of eastern Pennsylvania have seen a shortage of available homes on the market. Adding to the shortage of homes is an increasing demand for New York City residents moving out of the city and into surrounding states. This demand has driven prices of homes upward due to numerous buyers bidding up the home values in order to beat out the competition. With more buyers paying cash or doing conventional financing, the chances of buyers receiving any assistance towards their closing costs, and/or financing 100% or using another sort of FHA/USDA/VA government financing vehicle to secure their home, are slim to none.
Adding to this pressure are the desires for potential homeowners to secure below market valued properties by buying foreclosures. Since the banks are taking the most competitive offers on bids, there are more cash deals and some limited conventional loans accepted, but with a lot of money down. Temporarily gone are the FHA 203K loan options where the buyer can finance needed repairs into their loan. With the red tape and long time frames required to get these types of loans to closing, fewer banks are accepting offers on these types of mortgages. Is there any other way of getting structural and cosmetic repairs financed into a mortgage, while satisfying a picky seller?
When you are ready to buy that home that needs work and make it your dream home, call us anytime! We offer a conventional loan with an escrow for repairs. All we need is an estimate from any or multiple contractors to be financed into the borrower's loan. It is one loan where we can finance up to 95% of  the combined cost of the home, plus required/optional repairs. The house must appraise for the full value. For example; If a home costs $100,000 as is and the person wishes to add $60,000 to finish the entire house and make it 100% livable, as long as it appraises for $160,000, they can finance up to $152,000. We allow the home owners to have all of the repairs done after the closing on the home. The bank will hold the escrow for repairs and distribute the money periodically as per a prepared agreement mutually satisfactory to both the contractor, homeowners and the bank.
When you are ready to buy that home that needs work and make it your dream home, call us anytime  at (610)-837-1600.